a unique sculpture, for a unique development.
A magnificent sculpture of 5 metres atop a pedestal, complementing the surrounding architecture.
A unique focal point of stature and significance to be enjoyed by all.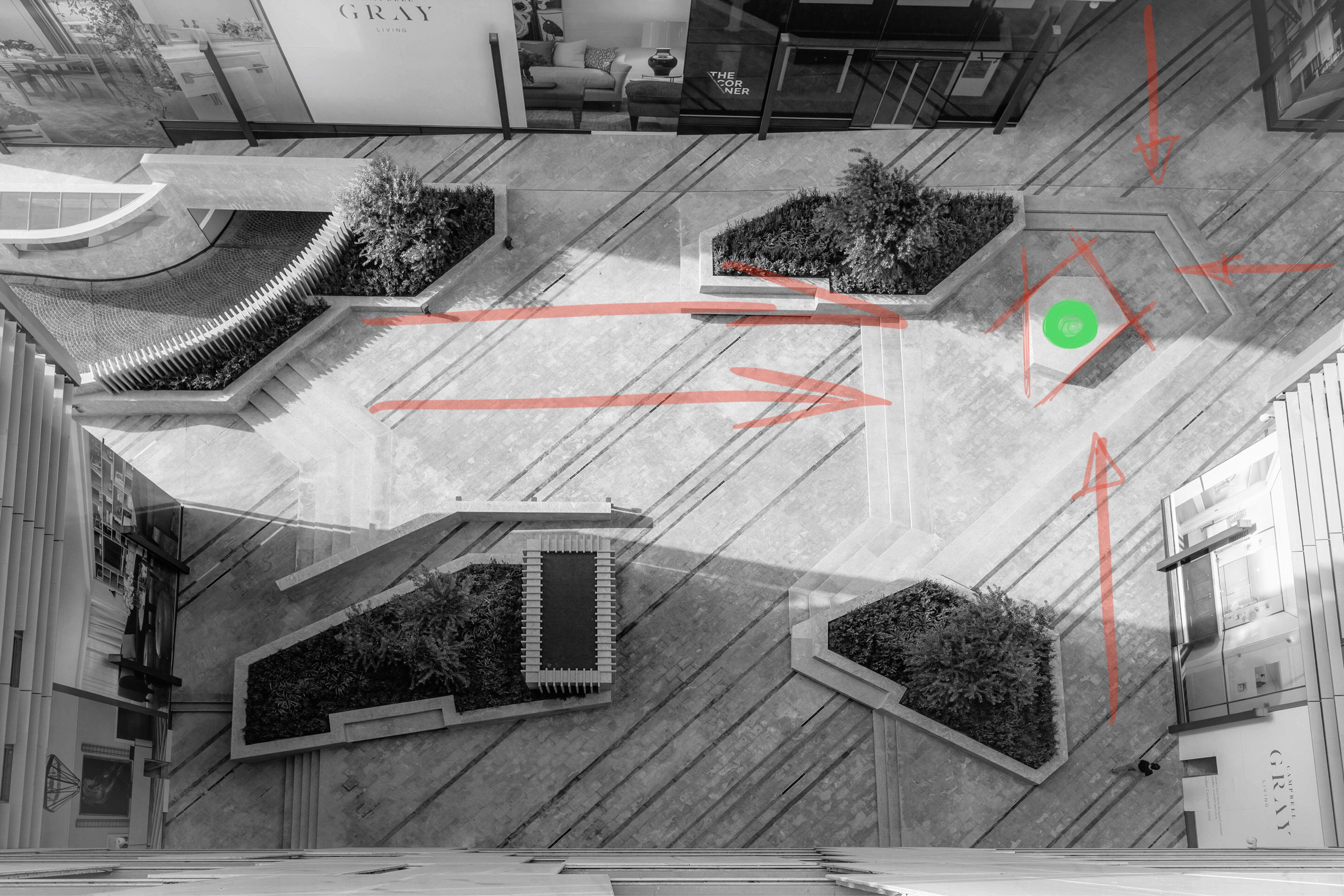 a stunning piece,
commissioned for a private art fund.
The sculpture was commissioned by Campbell Gray Living, Amman as the final and central element to its public courtyard – The Valley – and was unveiled by Issa Nassif Audeh on 28 September 2019. It is part of the growing Campbell Gray Living art fund that was established to collect art for the public and private spaces of its multi-use luxury project in Amman, which includes private residences, high end offices, boutiques and an hotel.
The fund also acquired REFLECTION in miniature, which was the first ever fully developed model of the sculpture to have been tested in real life. It is currently on display in the project's very own art gallery, The Corner.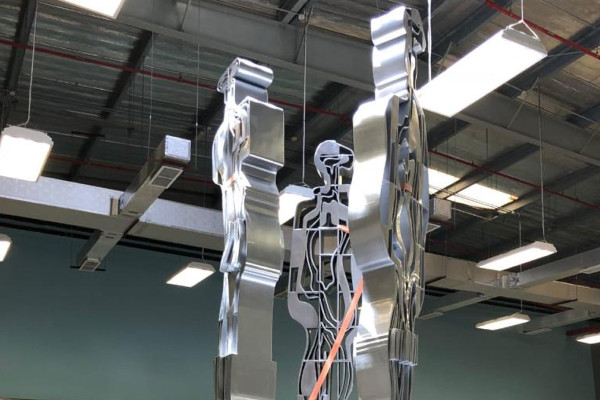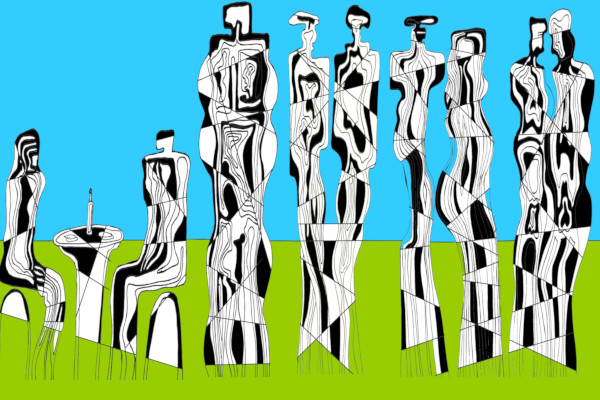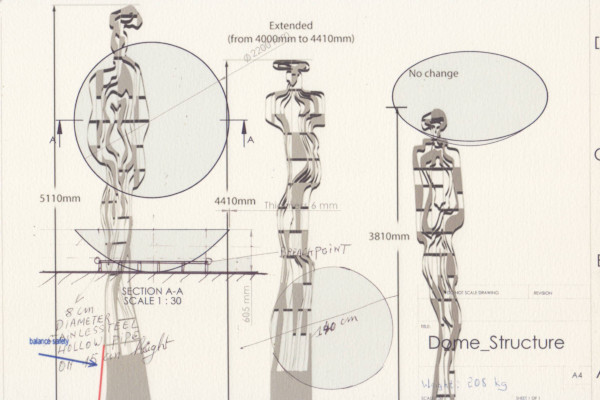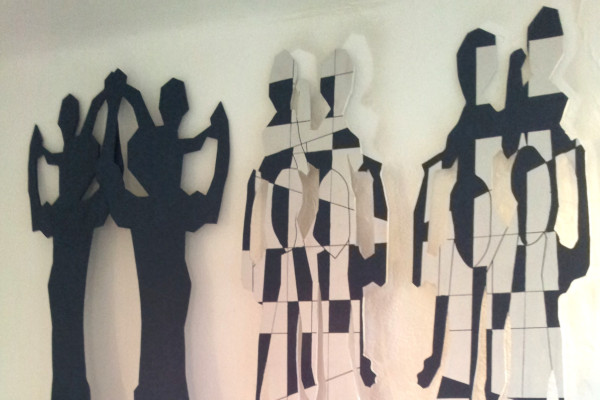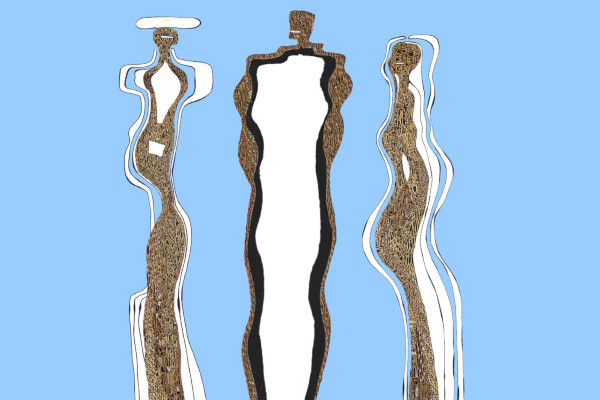 high, powerful symbolism.
A family, standing united on a perfectly balanced inverted semi-sphere depicting the world we live in. The motion of the gravity-defying sculpture represents the turbulence and adversities in life, throughout which families remain strong, grounded and resolute. Its reflective properties allow the light to dance and flicker; lifting the spirits, encouraging contemplation and evoking feelings of happiness and optimism.

mastery within, for a major public impact.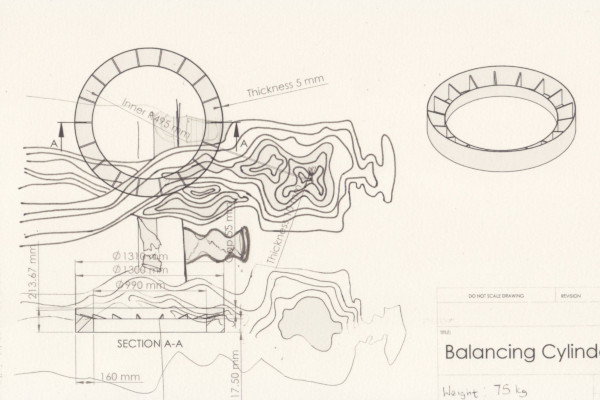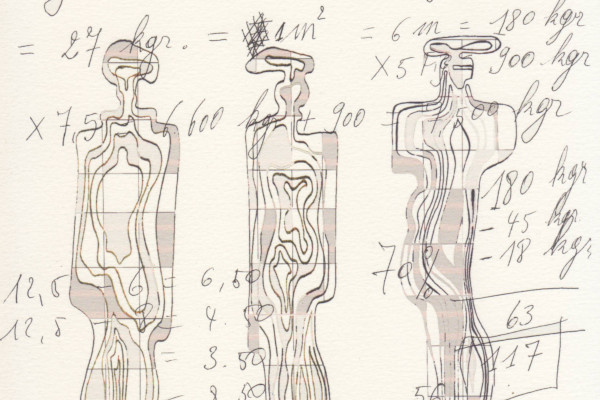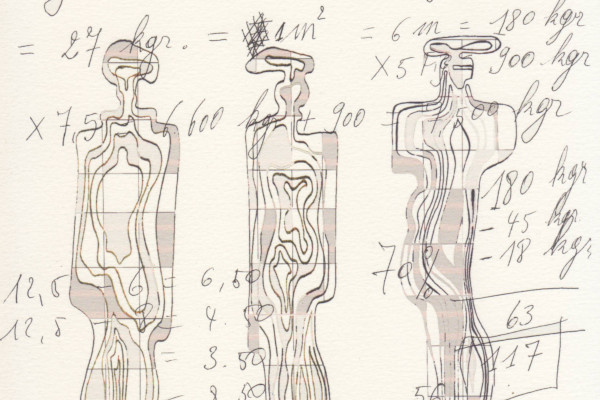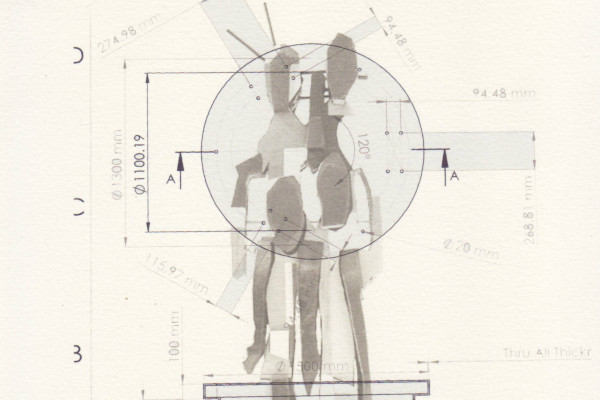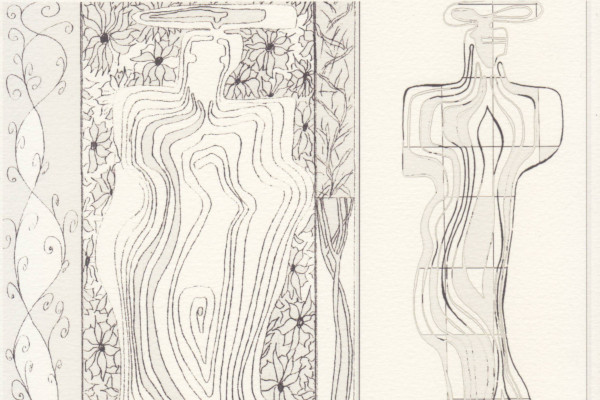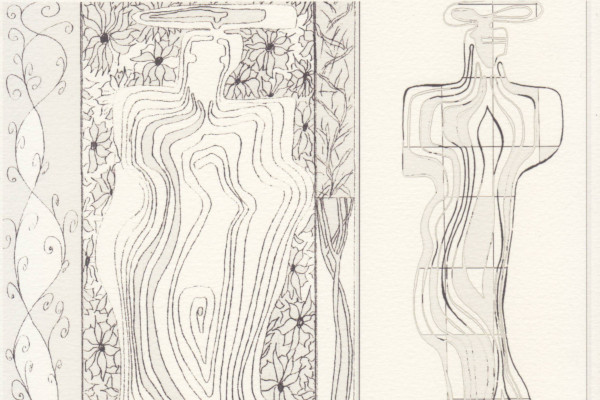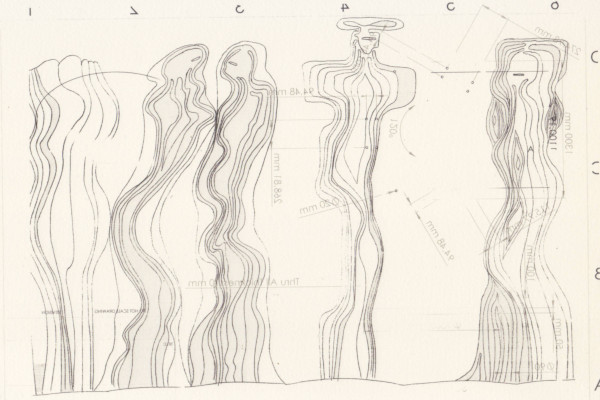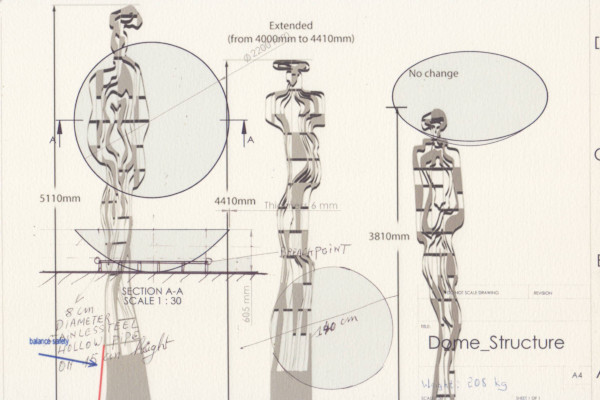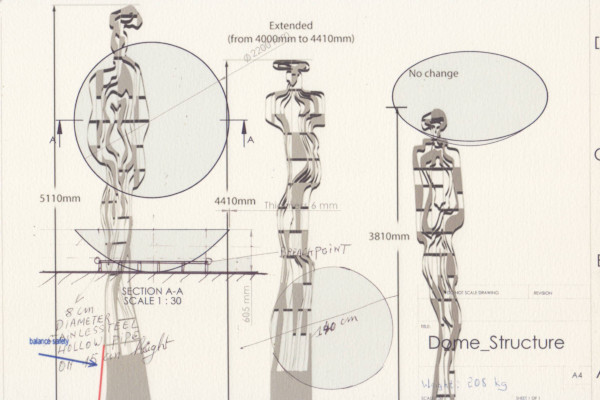 installation and balancing. the timelapse.
When three, 3D printed statues were attached to the semi-sphere, the delicate calibration began, to test the theory and bring the artistry of the sculpture to life.
from the artist and the visionary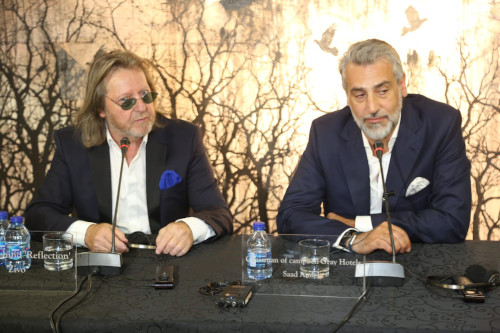 Belgian-born, Zivo moved to Saint-Paul de Vence in 1993 after studying architecture and photography in Anthwerp.
The artist-photographer created his first sculpture in 2004, which was sold at auction. Many more followed, to much acclaim.
He is known for his love of working with a range of different materials which he manipulates to portray his dreams, emotions, and obsessions, with a passion for conveying the history of humanity.
His works are now owned by private art lovers, collectors and museums in over 30 countries worldwide.